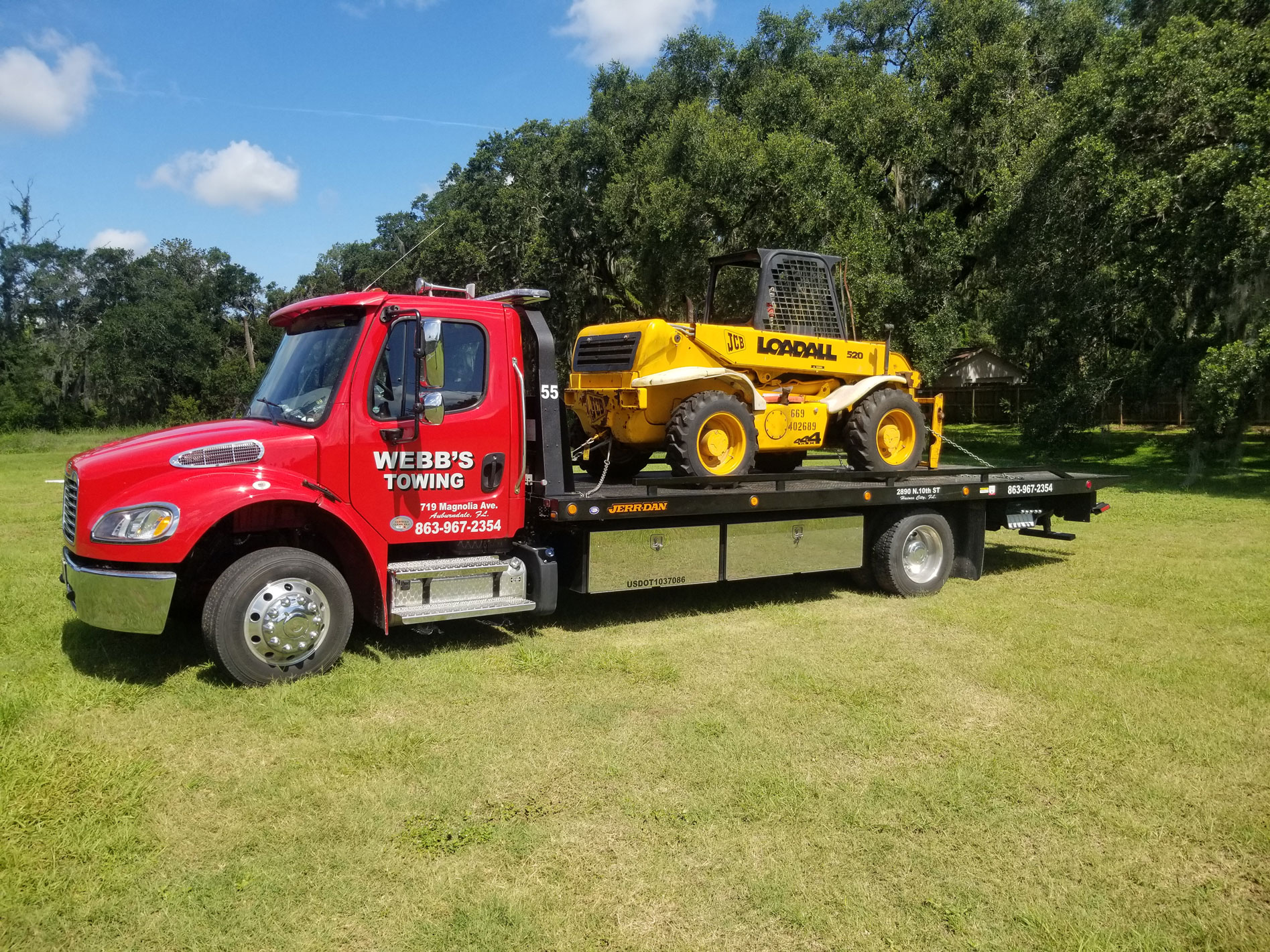 Call our 24/7 towing hotline in Auburndale, Florida Polk County.  Our staff is well trained, and we take pride in being courteous and respectful to our customers.  If you are looking for the BEST towing and recovery services in town then Webb's Towing is your best choice.
For fast, reliable and efficient towing service in Polk County, count on the team that's always ready when you need us the most. Contact the team at Webb's Towing & Recovery today.
Before you choose a towing company, it's important to know exactly what services they offer. Not every towing company may have the tools, equipment or trucks to meet your needs. That's why more people turn to the professionals at Webb's Towing & Recovery as their trusted towing company in Polk County. Our team of highly-skilled and certified professionals offer an unmatched combination of experience and expertise. But what ultimately separates us from the competition is our wide variety and quality of towing services.
When it comes to towing emergencies, we understand many of our service calls occur during difficult situations. Our team of drivers and technicians take the stress out of towing and recovery. Our job is to make sure each vehicle is moved quickly and safely. Choosing the right towing company can make the difference between success and failure. Count on the towing and recovery company in Auburndale, FL with a track record of providing the best value and complete customer satisfaction since 1994. Call Webb's Towing & Recovery today.
​Light, medium and heavy-duty towing
Heavy equipment hauling
Construction equipment hauling
Industrial equipment hauling
Tractor trailer towing
We tow all makes and models of cars and trucks
Lowboy service
60-ton rotator/heavy lifting
Fuel delivery
Lockouts
Jump starts
Tire changes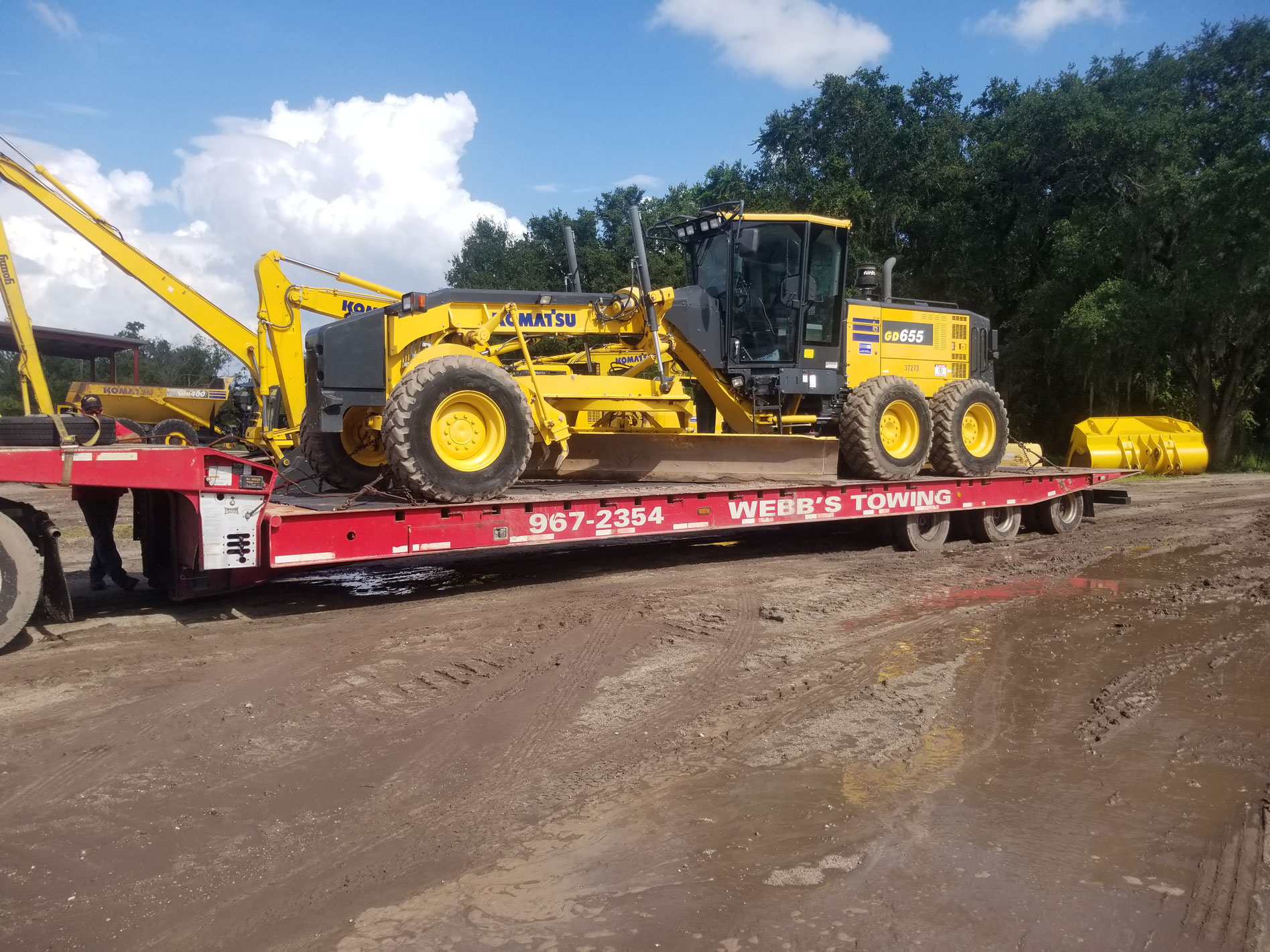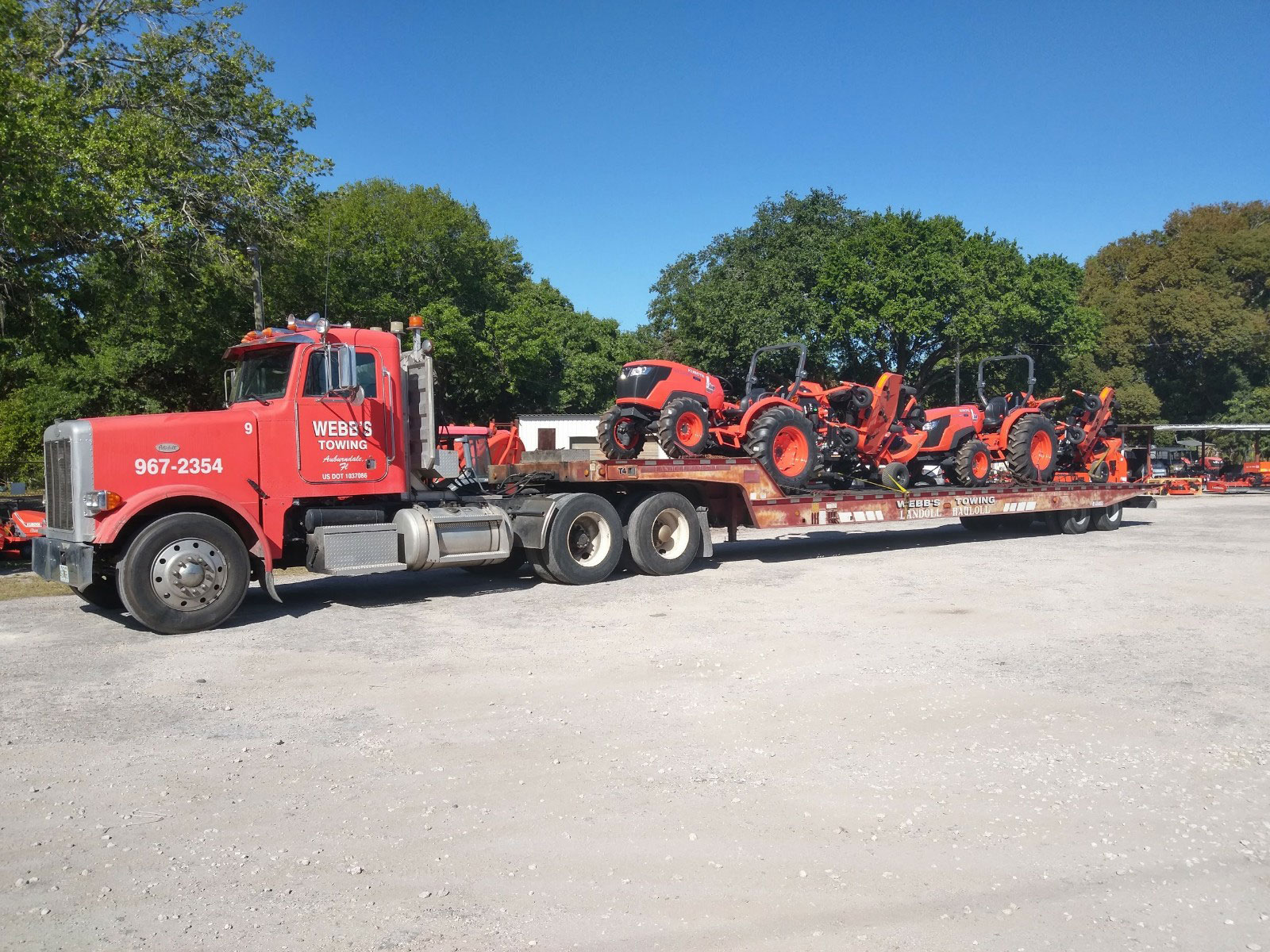 Webb's Towing & Recovery is the trusted source for towing, recovery and much more in Polk County. Family owned and operated since 1994, our team of professionals bring a combined 45 years of experience in the industry. We use a personable and comprehensive approach to ensure complete customer satisfaction. Here are some of the reasons why more people choose us for towing and recovery.
The team at Webb's Towing & Recovery takes great pride in our commitment to providing the highest level of customer service. We treat each client as a top priority. From the time you make a service call, our representatives can quickly dispatch a tow truck to your location. Within minutes our technicians are ready to go to work to ensure each vehicle is moved quickly and safely. We also provide heavy duty industrial equipment hauling. We can tow any make or model of car and truck to any location. Stuck on the road? Our technicians can provide lockout service, jump starts, tire changes and so much more. Don't wait any longer for your tow truck to arrive. Contact team at Webb's Towing & Recovery.
We use the best tools, equipment and latest technology on the market
We have a salvage yard complete with rare and used auto parts
Complete fleet of state-of-the-art tow trucks
We provide comprehensive towing services
Our customer service team can address all your questions and concerns
I used my roadside assistance through my insurance company. They informed me that Webb's Towing would be responding to me. Insurance said they would be their within 45 minutes. Webb's towing arrived earlier than The 45 minute window. Closest repair shop was little over 20 minutes away and closed in 30 minutes. I thought we wouldn't make it in time. But Tow truck driver got the car loaded on flat bed in a hurry and safely and got me and car to shop 5 minutes before closing. (We Dealt with some traffic on the way. ) Driver was very courteous and respected ones property. I recommend this company anytime if you need a tow in the Lakeland area.
Webbs Towing is a great company with professional drivers!
I had an axle fail on a single axle boat trailer and had to leave it alongside the highway 75 miles from my home, intending to return the next day to repair it. I was unable to get back to retrieve it and called Webb's to retrieve it and store it until I could get back to collect it. They did so quickly and professionally. I returned the next day, moved the boat to another trailer, drove that outfit home, returned to get the broken trailer late in the afternoon. Nice people who went out of their way to accommodate a stranger. Highly recommended.